Why Should I Choose Myrkl?
Myrkl is the result of over 30 years of research and development. Its formulation, AB001™ is designed to help you feel and perform at your best even after a long night. It contains high performing bacteria, L-cysteine and Vitamin B12.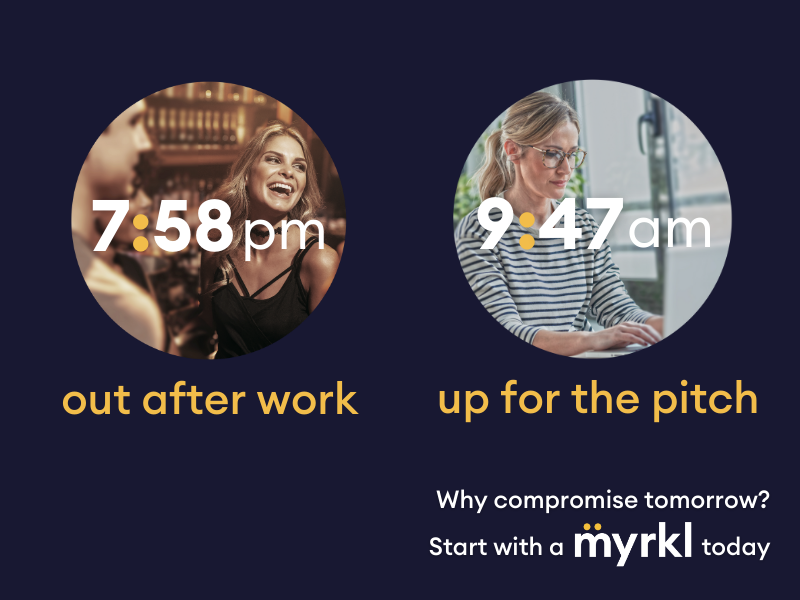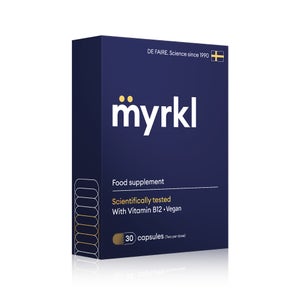 Myrkl 15 Doses (30 Capsules)
Buy More, Save More
Up to 25% OFF your order!
Buy 3 or more packs Save 25%.
Buy 2 packs Save 20%
*Excludes Trial pack. Add 2 or more 15 dose packs to basket and the discount will automatically apply

Shop Now
£2.00 (standard pricing) per Dose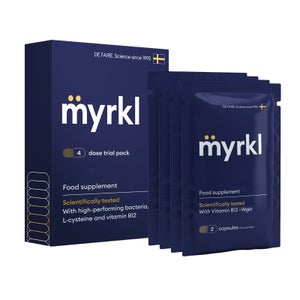 Added to your basket
Sorry, there seems to have been an error. Please try again.
Subtotal: ( items in your basket)
Free UK Delivery over £30!
Frequently asked questions about Myrkl
The secret behind Myrkl is a Science-based formula containing high performing bacteria, L-cysteine & Vitamin B12 that is the result of 30 years of research and development by defairemedical in Sweden. The formulation is activated in the gut and helps you to wake up refreshed the next day.

2 capsules of Myrkl are ideally consumed 2 hours before to have the maximum effect. This allows Myrkl to "wake up" in your gut and work it's magic.
It contains high performing bacteria, L-cysteine and Vitamin B12. Vitamin B12 contributes to the reduction of tiredness and fatigue and normal red blood cell formation and supports a normal function of the immune system. Myrkl contains both pre and probiotics. The pre-biotic is the rice bran in Myrkl's formulation, a dietary fibre. The pro-biotics are various bacteria strains (e.g. Bacillus coagulans and Bacillus subtilis) that are part of AB001.

Yes, Myrkl is Vegetarian & Vegan.
77% of consumers are satisfied based on the most recent survey and we have great ratings on Trustpilot. We can't guarantee that Myrkl will work for you, because the effect of supplements depends on many internal and external factors. As the satisfaction of our customers is very dear to us, we offer a 30-Day Money Back Guarantee. For more information visit our returns policy page.